Family Business Success: Succession Planning for Next Gens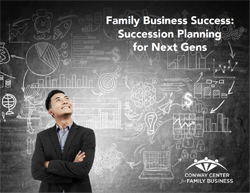 Today's job market is extremely competitive. Recruiting top talent has become one of the main challenges facing employers due to great candidates having multiple opportunities from which to choose. More than ever, employers need to differentiate themselves from the competition to stand out to job seekers.
---
Family Business Success: Tips and Tactics for Recruiting in a Tight Job Market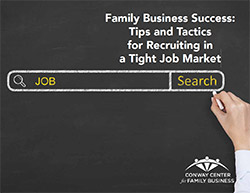 Starting the conversation with the senior generation in control of the family business is usually difficult but persistence is the key! Once started, the Next Gens need to keep the ball rolling by taking the appropriate follow-up steps. Don't give up! Once the process is completed, control of the family business will successfully move to the next generation and the family business and family legacy will continue.
---