The Conway Center for Family Business provides solutions to family business challenges by helping family business leaders share plans, ideas, and experiences.
Recognizing that family-owned businesses represent the heartbeat of our economy, the nonprofit Conway Center was founded in 1998 to provide education, networking, and recognition to family-owned businesses in the region.
Started by family business owners and service providers who recognized that family dynamics create unique business issues, the Conway Center has more than 200 family business members representing more than 35,000 employees, and more than 30 service provider members who work together to help family businesses be successful.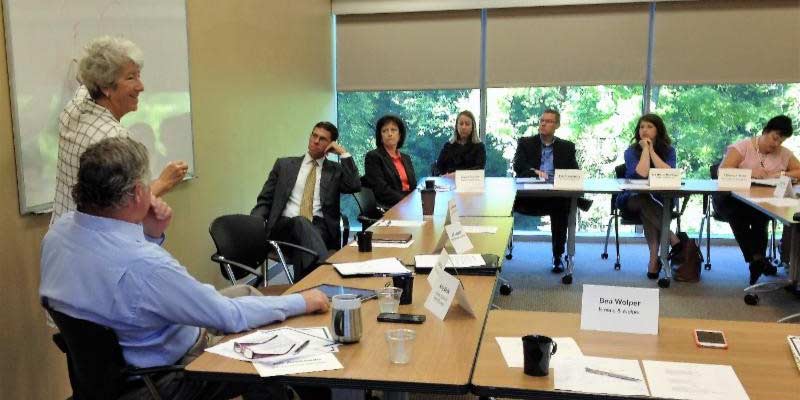 Member Services We Provide
To accomplish these goals, we:
Stage large group educational programs where family business leaders share solutions to family business challenges.
Facilitate peer group programs where small groups of family business leaders share their experiences with family business challenges.
Host an annual Family Business Awards and Expo attended by more than 500 business and community leaders to honor outstanding family businesses.
Recognize life-long contributions of individuals and outstanding family businesses through the Family Business Hall of Fame.
Provide networking opportunities including "insider" visits to leading family businesses as well as other social and relationship building events.
Produce regular communications with program and event information as well as business-building ideas that reach thousands of members, their employees, and community leaders.