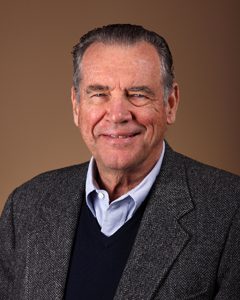 J. Richard "Dick" Emens
Chairman
A co-founder of the Conway Center for Family Business, Dick serves as chair of the Board of Trustees of the organization. He is co-author of the book "Family Business Basics: The Guide to Family Business Financial Success" and has written numerous articles on issues pertaining to family business.
A partner with Emens Wolper Jacobs & Jasin, Dick specializes in business and corporate law; oil, energy, pipeline, and gas law; family business law, and succession planning. He is listed in Best Lawyers in America in corporate law and in oil and gas law. He is a member of the Columbus, Ohio, Michigan, and American Bar Associations and holds Bar Admissions in Ohio, Michigan, and the United States Supreme Court.
Dick is deeply committed to creating academic opportunities for young people. He was a long-time board member of the Ball State University Foundation and is an emeritus trustee of Franklin University, where he is a past board chairman. He is a past president of the Energy and Mineral Law Foundation and has served as a board member of numerous non-profit and for-profit organizations.
Dick received his Bachelor's degree at DePauw University and his J.D. at the University of Michigan.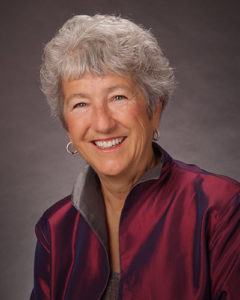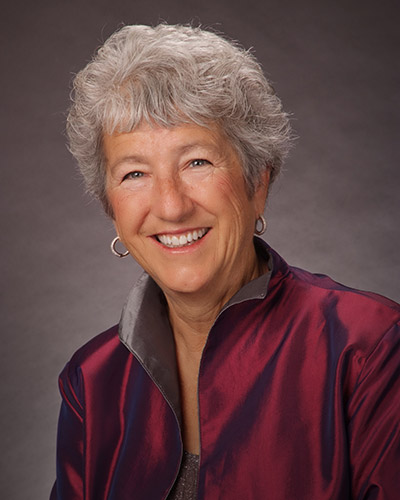 Bea Wolper
President
Women in Family Business Peer Group Facilitator
Succession Planning Peer Group Co-Facilitator
Bea is a co-founder of the Conway Center for Family Business and serves as President and as an Advisory Board member. She is a partner in the law firm of Emens Wolper Jacobs & Jasin, in Columbus, Ohio. Her practice focuses on succession planning, estate planning, general corporate law, contracts and the buying and selling of businesses, with an emphasis on family-owned businesses.
Bea serves as the Ohio President for the International Women's Forum and serves as a director of TB Investment Properties and Insight Bank. She is on the Legal Advisory Board of the Columbus Foundation and Central Ohio Planned Giving. She has served on the executive committees of COSI, Greater Columbus Arts Council, Greater Columbus Chamber of Commerce, Mt. Carmel College of Nursing, Greater Columbus News Bureau and Small Business Council.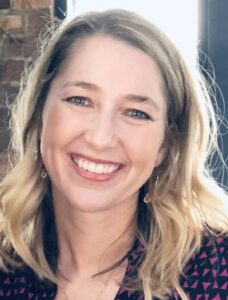 Jill Grube
Managing Director
Jill joined the Conway Center in 2020 with over 15 years of experience with event planning, communications, public relations, fundraising, and project/campaign management. Jill has worked in director roles at Ohio Dominican University, the Westerville Area Chamber of Commerce, and Columbus Academy.
Jill has managed over 200 events and campaigns ranging from 20 to 15,000 attendees, directed over 500 volunteers and donors while raising significant funds in development efforts. She has also created and designed materials for numerous marketing and communication projects.
Prior to joining Conway, Jill was operating her own consulting business and working with various local businesses and non-profit organizations. She earned her Bachelor of Arts degree in Communication from Denison University.
An Ohio native, wife, and mother of twin boys, Jill is looking forward to working with the Conway Center and the opportunity to support the community of family businesses in Central Ohio.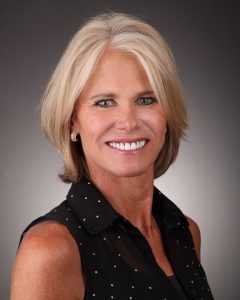 Amy Dotts
COO
Amy joined the Conway Center in 2016. She is responsible for all details and logistics needed to execute smooth, successful events. Amy works closely with the Conway Center team and solicits feedback from members to offer engaging and informative groups and programs, along with new ways of connecting with one another.
Amy has extensive experience in association management having served as the Executive Director of a non-profit healthcare association for over 20 years. She has a passion for working with members and supporting businesses to ensure that their goals and expectations are met.
Amy earned her Bachelor's degree in Health Information Management from The Ohio State University. A mother of two adult children, she and her husband are longtime residents of Worthington, Ohio.
Abby Sammons
Administrative Coordinator
Abby joined the Center in 2020. As Office Coordinator, she will manage administrative tasks and collaborate with the Conway Center team to provide support in various areas.
A Pittsburgh native, Abby grew up in a small family business and has personally witnessed the challenges and experienced the rewards. In 2004, she moved to Columbus to pursue a career in specialty retail. She has over 12 years of experience in operations, business development, and marketing from her time working for L-Brands. Abby is passionate about family, connecting with a community, and helping to make businesses successful.
Abby has a Bachelor of Arts from Loyola University of Maryland. She is a wife and mother to two children and enjoys traveling and spending time with family and friends.
Peer Group & Family Business Forum Facilitators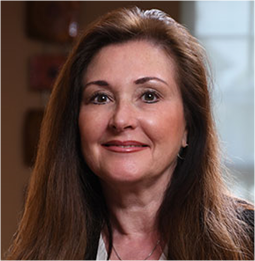 Kelly Borth
Ignite Your Business Family Business Forum Facilitator
Kelly is a Conway Center Advisory Board member and is the CEO and chief strategy officer of GREENCREST. 
In 1990, Kelly was inspired to launch GREENCREST, a strategic marketing, advertising, public relations and interactive firm that provides direction for small- and mid-market privately-held companies. As a certified business consultant, an accredited public relations specialist and a certified brand strategist, Kelly leads her team in propelling businesses from market players to distinguished market leaders. Kelly understands what it takes to define a brand and turn that into an increase in market share and solid results. GREENCREST executes communications programs that begin with a solid marketing foundation and result in increased market penetration and awareness.
Kelly is a strategic advisor to CEOs, best selling author, speaker, and columnist for Smart Business magazine. She serves on the local boards of Neighborhood Design Center, The Entrepreneurship Institute, Association for Corporate Growth, Conway Family Business Center, the American Heart Association Columbus Metro Board, and St. Pius X Finance Council.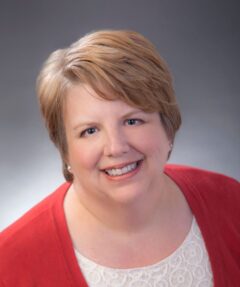 Sharon DeLay
Human Resources for Family Business Forum Facilitator
Sharon DeLay is a highly credentialed HR expert, a dynamic business owner and community leader, and a popular author and presenter.  She is the founder, visionary, and President of GO-HR, an HR consultancy that spans the key areas of HR strategy, compliance, recruiting, training, non-traditional benefits design, and outplacement.  GO-HR specializes in small and micro business human resources nationwide, but their successes range up to include a client with $1billion+ in revenue with over 1,500 employees.
Sharon is the treasurer of HRACO, Central Ohio's HR trade membership organization, and is a board member of Camp Wyandot, a 90-year-old non-profit organization that provides camping experiences for kids.
Sharon is the 2020 recipient of the Conway Center's Supporter of Family Businesses Award and is a regular contributor providing timely important information to Conway members.  GO-HR is a 2019 and 2020 winner of Columbus CEO Best of Business Awards for HR Services.  Sharon was also honored as 2019 HR Excellence Lifetime Achievement Award by Columbus CEO magazine.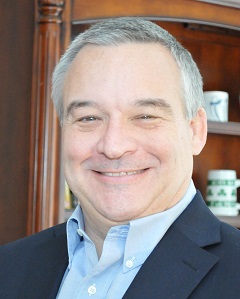 Scott Galloway
Next Gen Leaders Peer Group Facilitator
Scott Galloway is Servant Leader and President of Galloway Resource Partners.  He is an accomplished executive with over 30 years of progressive experience, in operational and financial roles, delivering business growth by developing Leaders and Winning Teams.  He has experience delivering strategic change and positive outcomes in a fast-paced business environment.  He is a life-long learner and stays on top of Coaching techniques and strategies for today's opportunities.
Scott has a passion and expertise for guiding and coaching individuals to attain the best version of themselves.  He utilizes his life and business experience to provide his clients with the support and guidance they need to improve their culture and talent to accomplish their goals.
He knows that there is no single approach that fits everyone.  Scott focuses on developing customized programs that work within your desired culture and develop leadership competencies to improve associate engagement, reduce turnover, enhance productivity, and maximize business results.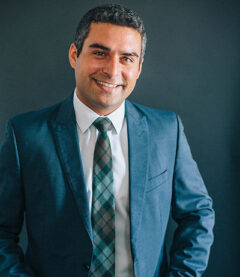 Jonathon McKay
Leadership Development Peer Group Facilitator
Jonathon McKay is a founding partner at PATH, a data-driven growth strategy firm. Jonathon helped found the company based upon the belief that people are an organizations most valuable component of success and those organizations who share that belief will achieve long-term sustainable growth. He has created and delivered unique, effective growth programs for national and international organizations. With a comprehensive approach to the employee and customer experience, Jonathon helps clients develop customized metrics to create benchmarks, increase engagement and evaluate program impact. In addition, Jonathon is a frequent speaker on data-driven growth strategies and has executed more than 100 training sessions for organizations across the nation.
Jonathon graduated from John Carroll University from the Boler School of Business with a BS in Economics. He has achieved Net Promoter Score Associate status and has presented to executive teams, professional associations and the broader professional community on how to drive growth by focusing on the human experience.
Jonathon is also a music-lover whose personal mission is to take in shows at the most renowned venues around the world. He's on a perpetual search for the best places to camp and hike. (He's open to suggestions!)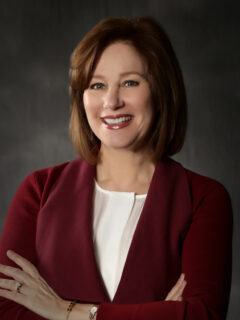 Donna Musilli
Leadership 2.0 Peer Group Facilitator
Donna is the founder and president of DM360 and is a certified coach and strengths communicator.  While her coaching and workshops have taken her across the globe, Donna is a proud Ohioan (currently residing in Powell).  Donna regularly works with leaders in healthcare firms, family owned businesses, school districts, and women's leadership organizations.
After earning a certification from The John Maxwell Team as a Certified Speaker, Trainer and Coach, Donna went on to gain a Leadership Vision Consulting certification as a Strengths Communicator.  Donna has extensive training, certifications and continuing education from Coaches Rising in Developmental Coaching, Embodied Transformation and Presence-Based Coaching.
Donna's passion for coaching & facilitating can be traced back from her early career in the pharmaceutical industry to her most recent 16-year tenure in the apparel industry where she has built an extensive following of private clients and coached a team of over 80 members in 15 states.
Donna has been honored for her contributions to NAWBO (National Association of Women Business Owners), as well as recognized nationally for driving 10% growth per year and generating revenues in excess of $6.8 M annually for cabi, LLC.  These collaborations have resulted in impressive process improvements for her clients.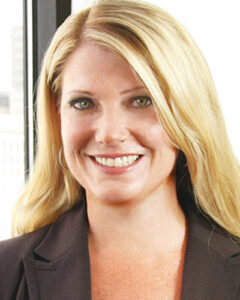 Meredith Sugar
Succession Planning Peer Group Co-Facilitator
Meredith's practice at Taft/ is focused in the area of sophisticated wealth transfer, estate planning and administration, tax planning for individuals, corporations and partnerships, business succession planning and general corporate representation. She frequently advises high wealth individuals on how best to structure and implement wealth transfer and estate planning vehicles such as GRATs, dynasty trusts, family limited partnership and limited liability companies. She also represents estates, businesses and individuals in IRS audits. She regularly forms and advises nonprofit and tax-exempt organizations.
In addition to her estate planning and tax practice, Meredith also advises business owners regarding structuring complex transactions, entity formation, succession planning, mergers and acquisitions and other corporate needs. She has developed a special focus on representing business owners who are involved in the development, installation and construction of energy facilities, as well as oil and gas leasing and development transactions. She frequently collaborates with members of the firm's Environmental practice.