Family Business Success: Benefits of an Advisory Board and Family Council for a Family Business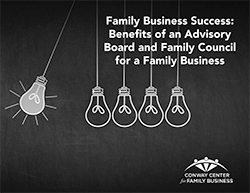 The key benefit of an advisory board is for individuals with relevant business experience to provide the CEO with objective, independent, caring advice on a continuing basis.
---
Family Business Success: Succession Planning for Next Gens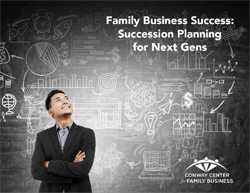 Today's job market is extremely competitive. Recruiting top talent has become one of the main challenges facing employers due to great candidates having multiple opportunities from which to choose. More than ever, employers need to differentiate themselves from the competition to stand out to job seekers.