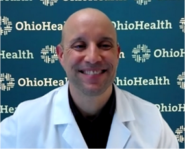 Today, March 29th is an important day in which all Ohioans 16 years and older are eligible to get vaccinated for Covid-19. Last week, Dr. Joseph Gastaldo, medical director of infectious diseases at OhioHealth, was our special guest discussing the vaccine and answering many Conway Center member questions. If you or anyone you know wants detailed information behind the vaccine safety and efficacy, we encourage you to watch this recording.
Among the things Dr. Gastaldo addresses includes the process of how the vaccines are authorized and approved, the variants, side effects of each vaccine, common myths associated with getting the vaccine, along with touching on some HIPAA concerns and business practices.
Thanks to our friends at OhioHealth, we appreciate all the information that Dr. Gastaldo shared with us. This recording is uploaded in the Member Information Center for Conway Center members along with our other webinars, but we encourage sharing this session with anyone.
VIEW webinar
OhioHealth is a Service Provider with the Conway Center. For more information on how to partner with OhioHealth, contact Erica Ebright at Erica.Ebright@OhioHealth.com