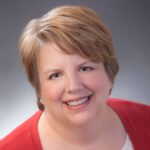 It's been a busy week in Washington DC and now we know the updates on the next round of stimulus dollars and PPP (with the official and riveting name of Consolidated Appropriations Act, 2021). However, what about the FFCRA? It wasn't extended past the sundown date of December 31, 2020. Does that mean that employees who test positive for COVID in 2021 (and most certainly there will be a surge following the holiday season) or are quarantining will not be eligible for paid sick leave? Sort of.
Here are some key bullet points on what we know right now:
The Families First Coronavirus Response Act (FFCRA) expires on December 31, 2020. This act required certain employers to provide up to 80 hours of paid sick leave and up to 12 weeks of a mixture of unpaid/paid expanded leave for parents who are responsible for homeschooling their children or who are responsible for childcare due to facility closures.
The newest round of stimulus programs that were passed this week does not extend the required leaves of the FFCRA.
The FFCRA was only for employers with under 500 employees; and it was for private, not public, employers.
Starting January 1, 2021, employers will no longer be required to provide paid sick leave or expanded family medical leave to employees; however, if an employer opts to voluntarily offer leave (following the same FFCRA criteria), they may continue to claim the federal tax credit for these leaves through March 31, 2021 (as long as the leave is taken before March 31, 2021 as well.  

This is NOT a new allocation of time, though. If your employees have already used up the full allocation of 80 hours/12 weeks, they will no longer be paid under FFCRA and you can no longer claim the credits. This is a "one and done" leave allocation.
Most employers and employees are not aware that the leave is PER EMPLOYEE, regardless of where they worked. If you recently hired an employee had leave under the FFCRA at another employer, you do not need to give the employee leave again. While tracking this is likely difficult, if not nearly impossible, you should ask every employee who needs leave if they have already taken it at a previous employer and document accordingly.

Nothing prevents you from giving additional leave options to your employees. Just make sure you continue to document and you are consistent in your actions and requirements.
Your state may have it's own COVID-related leave programs, so make sure you're following those as required. This email is about the FFCRA.
The new bill provides $300 per week in increased federal unemployment insurance and extends the maximum number of weeks an individual can claim benefits to 50 weeks. (These changes/extensions, coupled with another round of direct payments to individuals, may make it challenging to attract employees back to the workplace. Remember, if you offer an employee a job and the employee refuses to return to work, you can report that to your state agency. In Ohio,  you can learn more about that here.
There are several other programs that may benefit you and your business. Use this time to reach out to your accountant, attorneys, bankers, and your benefits agents, as there are many areas wherein you can get relief or benefit from programs.
Remember, just because the vaccine is rolling out, it does not mean we're through this yet. Most people are not intentionally setting out to get the virus. I've practically been a hermit for the past 3+ weeks and yet I found myself symptomatic this week. I can say with great certainty that the average person does not find it enjoyable to have four swabs inserted into their nasal passages (yes, four, because now there is this bright idea to test for influenza, since the medical professionals "have you captive").
Finally, if you are rarin' to tuck in with a cozy blanket and calming beverage in front of a roaring fireplace and dig into some reading, then this link to the Consolidated Appropriations Act, 2021 is for you!
And contact your bank and get on that notification list for the next round of PPP!
From all of us here at GO-HR, we wish you a very Merry Christmas, Happy Holidays, and a wonderful New Year. Stay safe, and we're here when you need us!
Sharon DeLay, MBA, SPHR, SHRM-SCP, CPCC
Certified GUSTO People Advisor
GO-HR (a dba of BoldlyGO Career and HR Management, LLC)
[O] 614-473-0122 ▪ [C] 614-233-1522 www.go-hr.biz ▪ sharon.delay@go-hr.biz