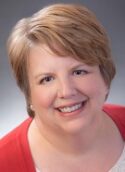 Have you recently received unemployment claim paperwork for an employee sitting right across the office from you? You just had a conversation with them about the Super Bowl for crying out loud! (Team Chiefs or Team Buccaneers? We have to stay sports team agnostic here at GO-HR, so we'll just root for no Inflate Gate this year!)
In the past week three clients have called us about receiving unemployment claims for employees who are still on payroll. Sadly, it's a thing! So, if you receive paperwork for a claim for an employee who is still employed (and their status truly has not changed), it's likely fraudulent. DON'T JUST IGNORE IT.
First, review the paperwork and then respond to it as you would any other claim paperwork. Go through the formal response and appeal process. Silence in this case could be construed as approval of the claim. Keep a copy of the completed paperwork; you may need it.
Next, talk to the employee. They need to know what is going on so they can take the necessary steps to protect what is their personal identification.
Have the employee immediately go to your state unemployment website (Ohio's is linked here) and report identify theft.
Ask the employee for copies of all of the paperwork and keep it with your response you send to the agency. (As an added measure, I would ask the employees to respond to the paperwork they received and indicate they have NOT applied for unemployment and they are still employed with you.)
Encourage the impacted employee to take other necessary steps to protect their personal information, including checking their credit report for unusual activity and taking a proactive and assertive approach to correcting anything.
Finally, and as always, maintain open channels of communication, especially with employees still working remotely. I can't stress this enough: thoughtful, proactive communication goes a very long way!
As always, we're here to help.

Sharon DeLay, MBA, SPHR, SHRM-SCP, CPCC
Certified GUSTO People Advisor
GO-HR (a dba of BoldlyGO Career and HR Management, LLC)
[O] 614-473-0122 ▪ [C] 614-233-1522