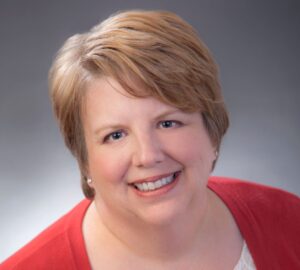 The wheels of time keep turning and we're heading into a new year, yet it feels like we haven't really advanced very far with this COVID stuff. We've had a few questions and calls come in so I thought I would send you all off to (safely) celebrate with some things to think about in preparation for a productive 2022.
Q: What does the new CDC guidance that came out this week mean?
A:  On Monday, 12/27. the CDC issued a statement outlining new isolation and quarantine guidelines for people with COVID-19. To be honest, it hasn't exactly cleared things up for a lot of us, so as we usually do, we invite you to proceed judiciously and make the best decision that will protect your employees, your customers, and your company. These new guidelines have been issued based on an increased understanding that the "majority of…transmission occurs early in the course of illness, generally in the 1-2 days prior to the onset of symptoms and the two to three days after."
* If an individual tests positive, they should isolate for 5 days, and if asymptomatic at the time, they may leave isolation if they can continue to mask for [an additional] 5 days to minimize the risk of infecting others. (The addition of "an additional" is my addition.)
* If someone is exposed to COVID-19 and they are unvaccinated or are more than six (6) months out from their second vaccination (Pfizer or Moderna series, for example), or more than two (2) months after their single-dose vaccine (J&J), and have not yet been boosted, the individual should quarantine for five (5) days followed by strict mask use for an additional five (5) days.
* If the quarantine period is not feasible, the CDC notes that it is "imperative" that the individual wear a well-fitting mask around others at all times for 10 days after exposure. The CDC has guidance on what constitutes a well-fitting mask here, but some professionals are going ever further to recommend use of the N95 mask as an even safer alternative. You can read more about that here and here. We ordered a supply of N95 masks from Amazon and will have them in a couple of days.
Q:  What's going on with the testing requirements?
A:  That's actually a big question with a lot of answers and a lot of confusion. We'll try to help with what we can right now, but this is the "wheel of time" reference earlier: it keeps morphing.
* Some experts believe that the CDC's guidelines fall short of protecting people because the new quarantine/isolation times do not require a negative test as a component of the shortened time.
* The OSHA ETS (required vaccination for employers with 100+ employees or weekly testing) stay was dissolved by the 6th Circuit Court of Appeals and is now on its way to the U.S. Supreme Court for oral arguments on Friday, January 7. (The Centers for Medicare and Medicaid Services mandate for healthcare facilities is also being reviewed. The mandate requiring federal contractors and subcontractors is still blocked by a lower court pending legal challenges.)
* The OSHA ETS does have a testing requirement and it recently updated its own guidance on what qualifies as an acceptable test. (I've now taken three COVID tests: my first was a drive-through test conducted by my doctor's practice group that required a 24+ hour wait for results; the second was a rapid test self-test kit I bought at CVS that provided a digital result through an app (that test has since been identified by the FDA as a Class I recall); and the third one was the BinaxNOW Antigen test that is monitored by a trained proctor through an app and using QR codes and picture ID confirmation.) The revised OSHA language states that the tests used for the weekly testing under the ETS cannot be "self-read" tests, so any of these three would have qualified because none were both self-administered and self-read. In the case of the tests not administered by my doctor's practice, both were either proctored or had independent confirmation. However, I can tell you that the experience between the second test that was recalled and the test third test that was proctored was vastly different and I felt more confident with the proctored, albeit annoying, third test.
Q:  So, what should you do?
A:  Your threshold is your threshold and you and your various advisors will need to make the best decision for your employees, customers, and businesses based on mandates, safety, and what makes the most sense. No matter what happens, you have an obligation to provide a safe workplace for your employees.
* Depending on your employee headcount, draw your line in the sand now and decide how you want to move forward based on how you want to, not on how you have to up to the current federal mandates that have been communicated, regardless of their outcomes. This decision, especially if it encompasses more than you are currently required to do has risks and rewards. Those considerations must be taken into account.
* Do you want the carrot or stick approach? If you require employees to be vaccinated, do you want to charge a surcharge to those employees who opt out or give a discount to those who opt in? Are incentives to get vaccinated the way to go?
* Think about your documentation and record-keeping. While you may be required to do certain things under a mandate, think about what you should do to ensure you are being as consistent and comprehensive as possible. If you are going to put in place an incentive or surcharge program, for example, you want to ensure you have accurate verification before you take action. If you shorten quarantine/isolation requirements, you want to ensure you have the correct documentation that will validate your decision making. No vaccination records? Use self-attestations. Here is a good template to review. If you are going to implement the weekly testing requirement, how are you going to collect, track, and store the information? Here are a couple of OSHA resources: COVID 19 log OSHA ETS Summary Model Plan.
* Don't forget to get documentation of the booster vaccine!
* What about religious and ADA accommodations? Across the board, these are still conversations you will need to have if an employee requests one of these types of accommodations. The ADA accommodation discussion is actually easier to have and easier to document. The Job Accommodation Network (JAN) has a great website dedicated to this topic, including forms. The religious accommodation discussion is tougher. The EEOC has created a handy form you should use for these discussions.
* Continue providing masks, hand sanitizer, social distancing options, and cleaning supplies. Quite frankly, we're in for several more months of this easily, and if not this, then it will be the next possible pandemic. Just make PPE items a staple on your office supply order list.
* Since you're going into a new year and PTO banks start renewing, think about your sick time plans, how you'll handle unpaid leaves, and other related considerations and update your handbooks accordingly.
Remember, asking people to wear a mask should not be viewed as punitive. Yes, it does help slow the spread from a COVID-positive person to others, but let's be honest here: that person has COVID already. Wearing a mask helps reduce the transmission to those who are not vaccinated (for whatever reason), those who cannot be vaccinated (for whatever reason), and those who are vaccinated and trying to avoid a breakthrough infection.
Finally, because it's the end of the year and I'm all out of mean, let me take a moment to remind us all to be kind. It really is the tie that binds.
Happy 2022 from all of us here at GO-HR. We are proud to be on your team and will continue to be here to help you navigate through this.

Sharon DeLay, MBA, SPHR, SHRM-SCP, CPCC
Certified EEO Investigator